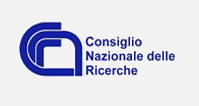 The
National Research Council of Italy (CNR)
is a public authority with a wide-spread scientific competence. It is monitored by the Italian Ministry of Education, University and research (MIUR).
The CNR, within a framework of European cooperation and integration, has the task to carry out, promote, transfer, assess and enhance research in the major fields of knowledge, and to apply its results to the scientific, cultural, technological, economic and social development of the country.
It is represented by the Institute of Methodologies for Environmental Analysis (IMAA) that coordinates the participation of the other CNR Institutes.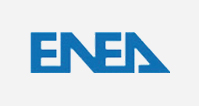 The
National Agency for New Technologies, Energy and Sustainable Economic (ENEA)
deals with the Energy Efficiency, Renewable Energy Sources, Nuclear Energy, Climate and the Environment, Safety and Human Health, New Technologies, Electric System Research.
The Agency's activities are: basic and industrial research exploiting wide-ranging expertise as well as experimental facilities; new technologies and advanced applications; dissemination and transfer of research results, thus promoting their exploitation for production purposes; provide public and private bodies with high-tech services, studies, measurements, tests and assessments, training and information activities.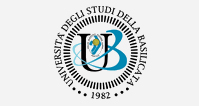 The
University of Basilicata (UNIBAS)
, in the thirty years of its history, has made a synthesis of tradition, innovation and territorial rationalization, following paths of interaction between increasingly large areas and cultural references.
The commitment in projects of orientation, teaching innovation, international mobility and research. As part of the promotion of scientific research quality, the university has focused on the development and technological innovation through the creation of networks with national and international entities, in collaboration with local scientific partners.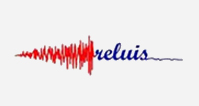 The
Laboratories University Network of seismic engineering (ReLUIS)
, has the purpose to coordinate the activities of the University Laboratories of seismic engineering, giving scientific, organizational, technical and financial support to the associated University and promoting their participation to scientific and technological activities in seismic engineering sector.
Coordination action promotes the partnerships among public and private Universities and interuniversity centres. The consortium has the main office in Naples and its pertaining members re the Universities of Basilicata, Naples (Federico II) and Pavia.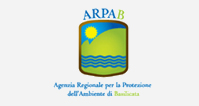 The
Regional Agency for the Environmental Protection of the Basilicata Region (ARPAB)
is the Regional autority that has in charge the environmental monitoring and control.
It disseminates information about the environmental status, promotes environmentally friendly behaviours and the ideas of sustainable development.
It also promotes voluntary agreements, the implementation of environmental management systems and the achievement of eco-labels to improve the production processes of small and medium-sized enterprises.
Note: Among the public partners can also count the ASI (Italian Space Agency), represented in the consortium structure, by e-GEOS.